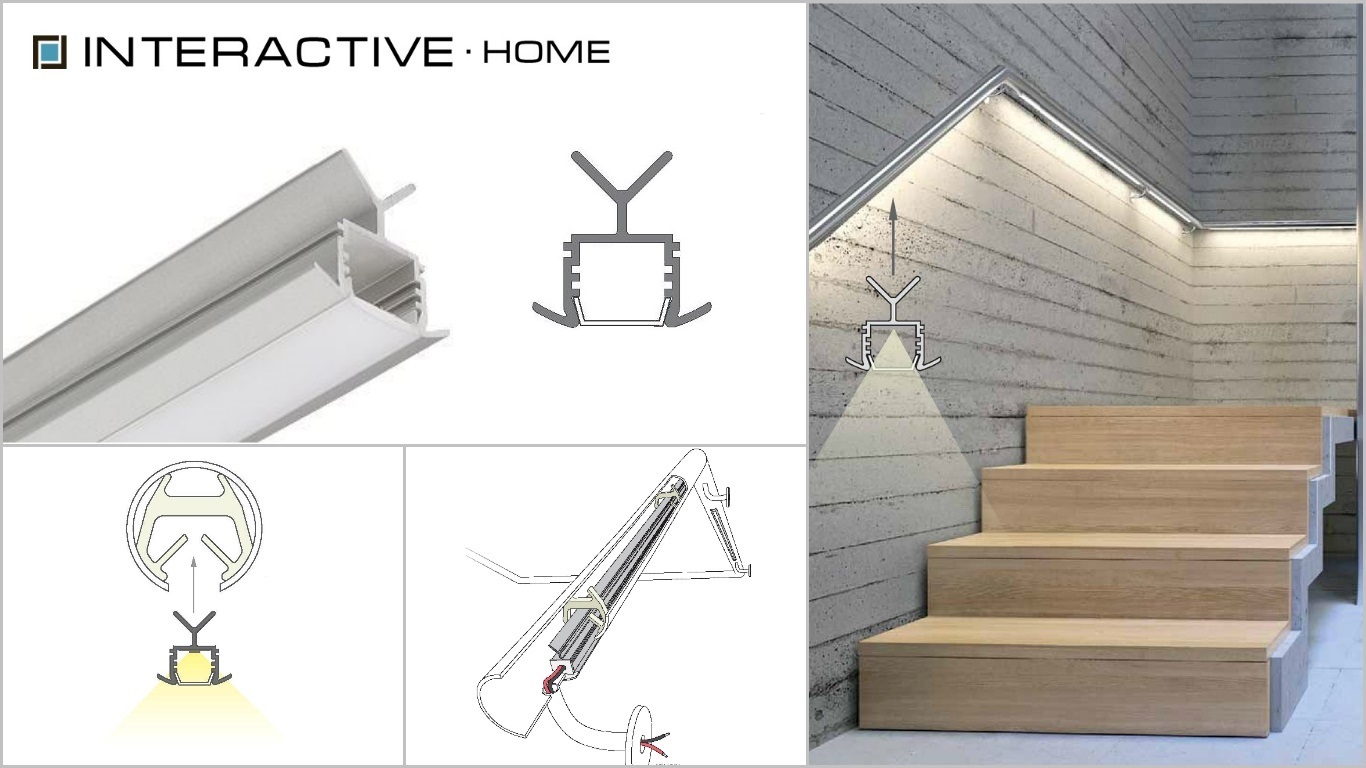 Description:
A built-in anodized aluminum profile with a flange is designed to accommodate a LED strip or a LED linear in stair railings.
A shaped profile for a LED strip built in railings is used to illuminate round-shape handrails and stair railings.
A diffuser (screen) for the profile is made of polycarbonate resistant to UV radiation and protects the LED strip from contamination. It is possible to use a frosted or a transparent screen depending on the light intensity (bright or soft light).
A LED strip in a built in railings profile with a flange is a functional and original design solution. This solution can be used to illuminate stair of any kind.
The LED strip is installed into the profile by means of special holders which assures ease and safety of installation.
Standard profile length is 2 m. Length by the order can be 1 m.