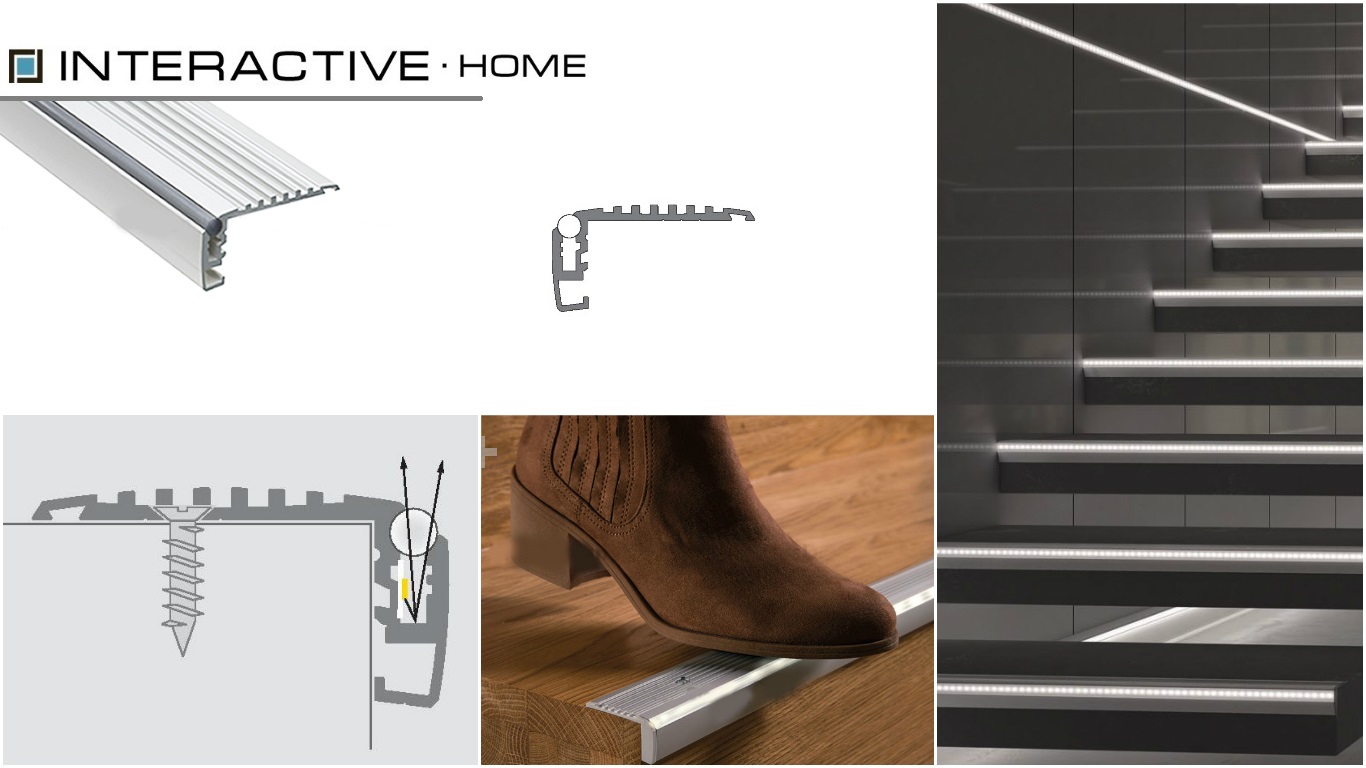 Description:
An external angle profile made of high quality anodized aluminum for stair steps lighting is a base for a narrow LED strip up to 5 mm wide.
The angle profile for a LED strip is used for internal lighting of stair steps.
A LED strip in an external angle for steps is not only an original but also a functional design solution. This angle profile can be used to illuminate steps of almost any kind of stair.
The external angle for a LED strip with an antislip insert is attached to the stair steps with self-tapping screws that assures an easy and safe installation.
Standard profile length is 2 m. Length by the order can be 1 m.