Automatic Stair Lighting
Automatic lighting sequentially illuminates every step when going along the staircase at night.
Operating principle of automatic stairway lighting:
Motion sensors with integrated light sensors (can be mounted separately) are installed between the first and the last steps of the staircase. When crossing the coverage area of one of the sensors at night, the stairway lighting actuates automatically sequentially illuminating each step –
installation options
.
The system operation mode, light intensity, lighting on and off speed, etc. are selected depending on the configuration.
Automatic lighting transforms the staircase into elegant decorative fixture of any interior and makes you house more comfortable and safe. In the online shop stairs lighting to find the best ready-to-install automatic LED stair lighting kits.
We bring light into darkness …
Our smart lighting systems are designed specially for stairways and staircase flights.
When you go up or down the staircase, the smart lighting consequently illuminates each step of your way.
Stairway lighting operates independently from common room lighting that makes each of your steps safer. Smart stairway lighting transforms it into elegant decorative fixture of interior and makes you house more brightly lit and comfortable.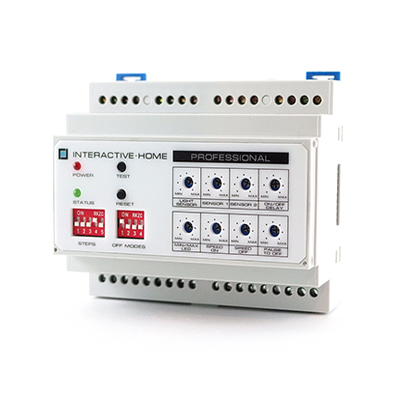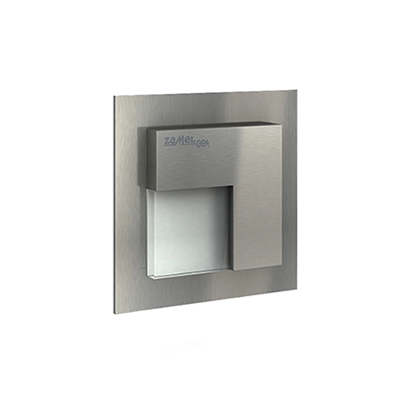 Advantages
Ease
Easy mounting in standard wiring housings on DIN-rail
Safely
Moving at night along the lightened staircase is safer
Compactness
Compact and aesthetic motion sensors will fit any interior
Economy
Light-emitting-diode sources are more economically viable than incandescent lamps
Comfort
Comfortable connection and easy setup without button menu
Reliability
Warranty liabilities of the manufacturer and round-the-clock service
Aesthetics
Lighting appearance can satisfy the boldest design solutions
Quickness

Quick ordering and free delivery to any region